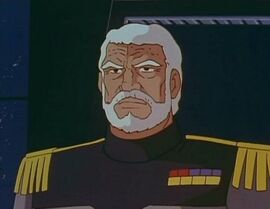 Space Marshall Graham is the supreme commander of the Galaxy Alliance.
Voltron: Defender of the Universe cartoon continuity
Voice actor:
Graham is usually conducting meetings about the war with the Drule Empire with Commander Steele. He has helped the Lion Voltron and Vehicle Voltron several times.
Trivia
Ad blocker interference detected!
Wikia is a free-to-use site that makes money from advertising. We have a modified experience for viewers using ad blockers

Wikia is not accessible if you've made further modifications. Remove the custom ad blocker rule(s) and the page will load as expected.