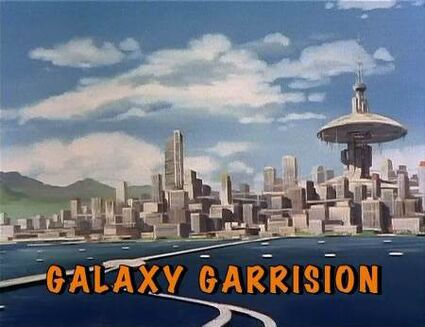 Galaxy Garrison
is the headquarters of the
Galaxy Alliance
.
Fiction
Voltron: Defender of the Universe cartoon continuity
Garrison Headquarters is the administrative center of the Galaxy Alliance located on Earth.
The sprawling complex overlooking a bay by the sea. After the first deafeat of Lotor, it continued to serve as the command center of the Galaxy Alliance.
It is located on Earth. The buildings contain offices for the military leaders of the Alliance and their staff.
At least one entrance can be accessed via an underground parking garage. The Right Arm of Voltron
Voltron Force cartoon continuity
By the time of Lotor's return, the headquarters had been almost completely taken over by Sky Marshal Wade.
See also
References