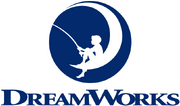 DreamWorks Animation is an American animation studio based in California. It is a subsidiary of Universal, a division of NBCUniversal that is owned by Comcast. Its relationship with the Voltron franchise began in 2012 after it purchased Classic Media, the company that handles the licensing for the franchise.
Ad blocker interference detected!
Wikia is a free-to-use site that makes money from advertising. We have a modified experience for viewers using ad blockers

Wikia is not accessible if you've made further modifications. Remove the custom ad blocker rule(s) and the page will load as expected.