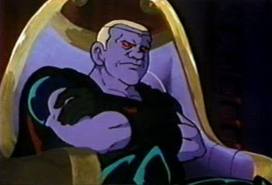 'Captain Mongo is one of the Drule Empire's best officers, and loyal friend to Commander Hazar. When Hazar began to have a change of heart, Mongo was one of the few Drules who supported him, and he continued to loyally support him, until he eventually forced into exile.
Ad blocker interference detected!
Wikia is a free-to-use site that makes money from advertising. We have a modified experience for viewers using ad blockers

Wikia is not accessible if you've made further modifications. Remove the custom ad blocker rule(s) and the page will load as expected.